Wimbledon at Home
If you're missing your favourite sporting event, here are some ways you can enjoy Wimbledon tennis at home this year
Beginning 29 June, the 2020 Wimbledon Tennis Championships are brought to you at home, through some classic tennis matches, social media channels or visit one of Wimbledon's top bars or restaurants. Or tuck into some top strawberry desserts and view Wimbledon photographer Duncan Groves calendar of Wimbledon tennis highlights.
The Greatest Championships
A round-by-round re-telling of some of the best Wimbledon matches in history, brought to life in a digital experience hosted on wimbledon.com. Each match will be available to watch in full, searchable by point and excitement, alongside statistics, photo galleries and features as we seek to bring to life the stories of these momentous events. Matches will also be live streamed across Wimbledon's social media platforms.
Watch Classic Tennis Matches
Wimbledon may be cancelled this year but the BBC will make sure you can still watch plenty of classic action and hear from the top players. BBC Sport will have over 50 hours of programming for two weeks from 29 June, including weekday rewinds of memorable matches, an Andy Murray Greatest Hits weekend and a countdown of best finals. Grab yourself some strawberries and cream while you enjoy matches like the 1992 showpiece between Goran Ivanisevic and Andre Agassi, and the Ann Jones-Billie Jean King final from 1969.
On weekdays, there will be a three-hour Wimbledon Rewind on BBC Two, with Clare Balding revisiting classic finals. On the weekend of 4-5 July, we'll be looking at the career of Britain's three-time Grand Slam singles champion Murray, and the following weekend features a countdown of the best women's and men's Wimbledon finals.
Wimbledon Recreated
A sequence of recreations narrated by commentator Andrew Cotter, including Simona Halep's walk onto Centre Court, Novak Djokovic's taste for grass, and Serena Williams' serve, weaved together with footage from tennis fans around the world. With more scenes to come, the film sets a challenge to all those who love Wimbledon: Recreate Wimbledon in your own way, whichever tradition, moment or memory means the most to you, and play your part in filling this year's Championships Fortnight by using #WimbledonRecreated across all social media platforms.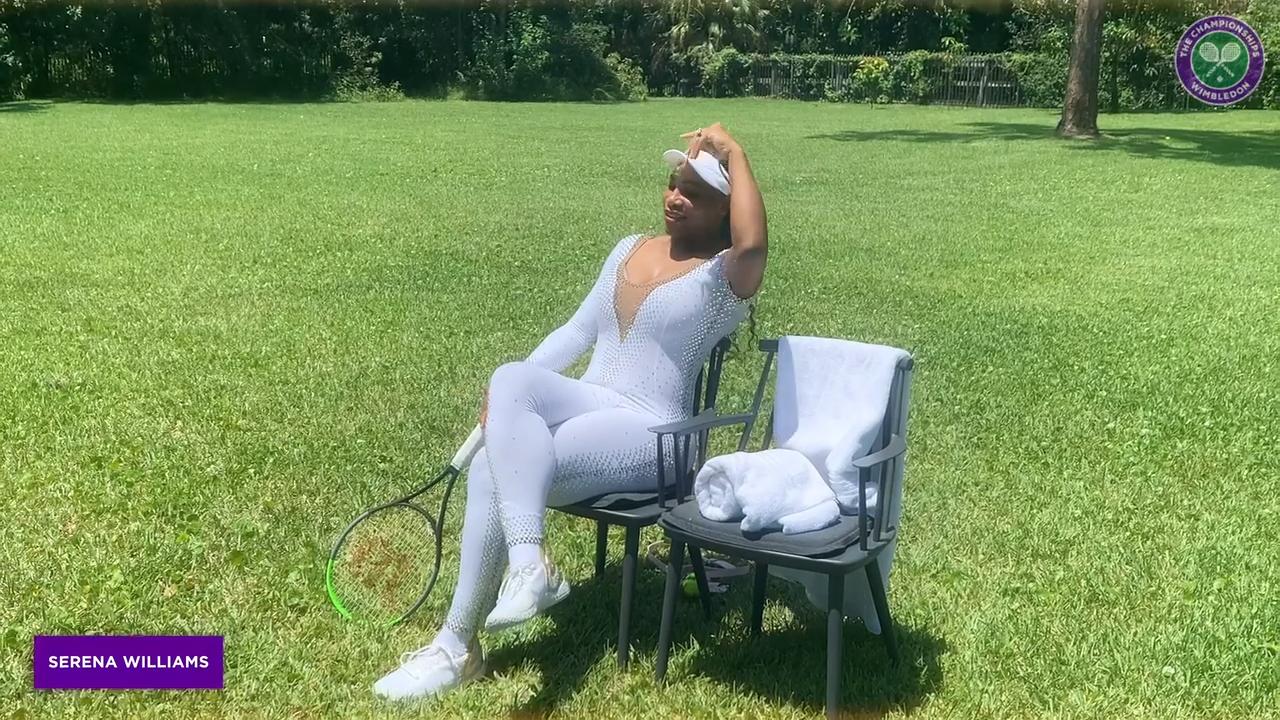 The campaign will also feature a variety of additional recreations over the next three weeks, including Play The Championships – an interactive game modelled on a much-loved classic; A Wish from Wimbledon – a competition to provide some cheer; Design the 2020 Poster – an activity for schoolchildren across Merton and Wandsworth to recreate their own Wimbledon poster design.
Wimbledon bars and pubs
The Championships are often accompanied with al fresco drinks, visit some Wimbledon bars and pubs to soak up the atmosphere.
Wimbledon tennis paparazzi
Local photographer Duncan Groves is a long time pro at capturing sensational moments at Wimbledon Tennis. During the tennis fortnight, Duncan can be found courtside taking up to 1500 shots a day. What makes Wimbledon a stand out championship for him is the crowds. Read more…
Strawberry recipes
Wimbledon isn't Wimbledon without strawberries, best served up with whipped cream. We've also got some delicious strawberry recipes for you to  help create the Wimbledon atmosphere at home.